IT Manager
Are you looking to be part of a growing team at an international fastest growing and diversified business enterprise? If this is so, we will be delighted to hear from you.
We are looking to recruit a proactive, highly motivated IT Manager based in Nepal. Reporting directly to the Head Office, United Kingdom, this role involves expertise in information technology.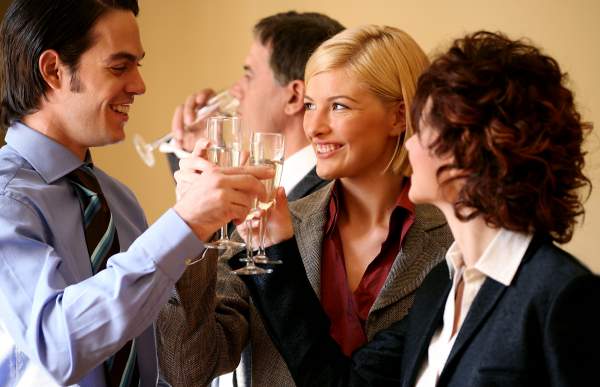 Have you got excellent web developing, designing and managing skills and looking to be a part of international company or desperate for a new challenge? If you have expertise in jQuery, CSS, HTML, JavaScript, MYSQL, WordPress, Photoshop, Illustrator and Flash, then we're looking for you!
Job Roles and Responsibilities
You will be working closely with Sales & Marketing Director based in our Head Office, United Kingdom. This is a highly varied and exciting role that offers an experienced Web Designer with strong expertise, knowledge and skills in hand coded JavaScript, HTML and CSS. You will have the opportunity to work in a fast paced, challenging but rewarding environment.
What we are looking for?
>Must have degree such as B.E Computer/Electronics, BCA, BIT, MCA, MSC Computer Science, Others etc. from renowned university
>Minimum 2 years' experience in web development (SEO friendly) involving HTML, XHTML, CSS, Photoshop, Illustrator, JavaScript, jQuery, Flash
>Must be expert in HTML, HTML5 and CSS/CSS3, JavaScript, jQuery, AJAX, MYSQL, WORDPRESS, Photoshop, Illustrator and Flash
>Must have understanding of social media marketing and SEO
>Knowledge of Web 2.0
>Proven experience building products compliant with W3C standards
>Strong written and verbal communication skills
>Content Management (CMS) experience
>Knowledge of blog posting and managing blog
>Knowledge of graphic design and logos
>A strong understanding of content architecture, design & usability
Other Requirements
>Must be a good Team Player
>Able to translate business requirements into design skeleton
>Able to meet project deadline
>Able to adapt
>Travel & Tourism passionate
What benefits will I receive?
>Competitive salary
>Performance based bonus
>Salary review in every 6 months
>Opportunity for growth and development
>10% staff discount of all holidays
If you feel that you have the experience, qualifications and skills to be IT Manager at Lumle Holidays Ltd. then apply by forwarding your up to date CV together with a covering letter to careers@lumle.com
Due to the high volume of applications, only short-listed candidates will be contacted for interviews and no telephone enquires will be answered. Thank you for your understanding.
Who we are and what we do?
Founded in 2011, Lumle Holidays Ltd has become one of the fastest-growing tour operators in the UK. Lumle Holidays Ltd operates in 17 countries and is expanding every year. We exclusively work with the most reliable and renowned travel partners in all the continents we operate in. Thus, Lumle Holidays Ltd reduces anxiety and maximizes your holiday experience. Our portfolio offers the most exciting and inspiring holidays to suit wider customer demand and these offers are available through our website.
In 2011, the company started with offering Nepal, India, Tibet and Bhutan. Thailand, Sri Lanka, Vietnam, Cambodia, Laos, Burma, Peru, China, Japan, Brazil, Malaysia and United Kingdom added thereafter. Lumle Holidays Ltd. has set its vision to launch European and American holidays, with African safaris also in the future as part of its planned growth strategy.
Location : Kathmandu, Nepal