Gauri Kund has own immense significance with Mount Kailash tour. Gauri Kund, a blue pond is known as the Lake of Compassion, lies on the way while [siwasthal] going on downwards from Dolma – La (Dolma Pass) during your Kailash tour.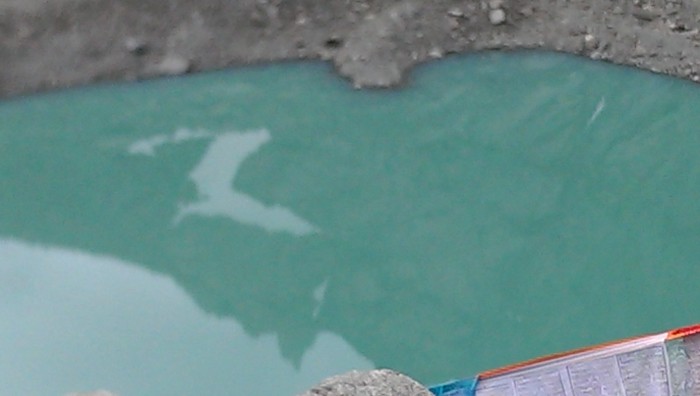 Where is Gauri Kund?
The steep descent from Dolmala Pass and Gauri Kund on your right hand at the bottom makes you feel run and visit this holy site during Kailash tour. Gauri Kund lake sits at the bottom of steep descent from Dolma Pass is an excellent lake lie at a height of 5608m. The majority of yatris who go for Kailash tour visit Gauri Kund.
Story about Gauri Kund
According to Hindu mythology, there is a fascinating story about Gauri Kund and has been portrayed in legend "Shiva Purana". Thus, almost each and every yatris wishes to include Gauri Kund in their Kailash tour itinerary. The lake is furthermore acclaimed as "Parvati Sarovar" as this was the spot where goddess Parvati had acquired her kid Ganesha (Elephant headed God). Goddess Parvati had molded a picture of Ganesh from the cleaning agent froth on her body and resuscitated it. She put Ganesha at the path of her home as her janitor to keep anyone from entering while she was washing.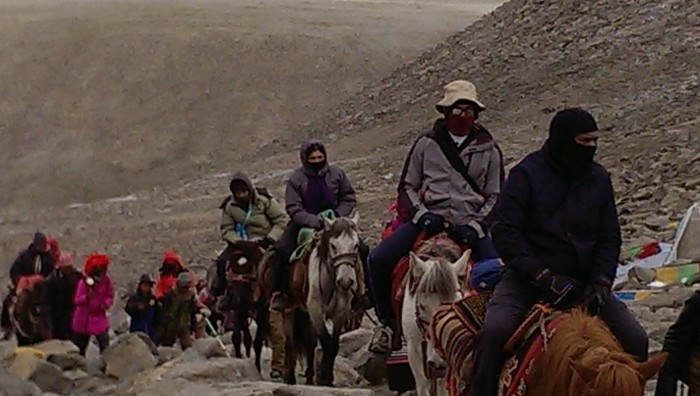 It is said that, when Lord Shiva who's habitat is Mount Kailash happened to return starting at this moment of time and was stopped by Ganesha. Lord Shiva was disappointed by this discourteous conduct and demeanor of Ganesha, Therefore, Lord Shiva cut off the kid's head. Pravati was despairing stricken by seeing it and requested that the child needs to be brought again to the life. Lord Shiva took the head of wandering elephant and set it on the body and life of Ganesha was restored so that Parvati had her son back. This real story not only fascinates Kailash tour yatris but also add Gauri kund in their Kailash tour yatra.
Significance of Gauri Kund visit
The large scale of yatris do not miss this holy site Gauri Kund whilst their Kailash tour. The group of yatris have been observed splashing water from Gauri Kund on their heads with the belief that, they get purified with holy water known as "Jal". Indeed, many of them bring holy water from Gauri Kund back their home.