About Lumle Holidays
If you have travelled with us before, we hope you are convinced with the reason that's what makes "The Lumle Difference". If you haven't travelled with us before, find out more about the 'Lumle Holidays'.
Founded in 2011, Lumle Holidays Ltd has become one of the fastest-growing tour operators in the UK. Lumle Holidays Ltd operates in 39 countries and is expanding every year. We exclusively work with the most reliable and renowned travel partners in all the continents we operate in. Thus, Lumle Holidays Ltd reduces anxiety and maximizes your holiday experience. Our portfolio offers the most exciting and inspiring deals to suit wider customer demand and these deals are available through our website.
Belief
Making your dreams possible!
Mission Statement
To be the most reputable Tour Operator in the UK. 'To provide best customer service offering high quality products and personalised services at competitive price while carefully understanding and prioritizing stakeholders' expectations'.
ATOL

All package holidays with your flights are ATOL protected by the Civil Aviation Authority. This adds an extra level of financial security to your booking, although our membership of the ABTOT still provides full protection for all moneys paid to us for holidays that do not include flights. Our ATOL Number is 7375. ATOL Protection extends primarily to customers who book and pay in the United Kingdom.
ABTOT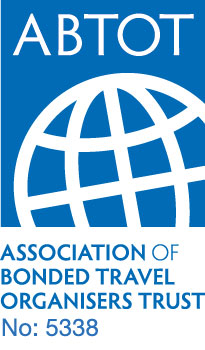 Booking Conditions, Brochure and Website Wording
The Association of Bonded Travel Organisers Trust Limited (ABTOT) provides financial protection under the Package Travel, Package Holidays and Package Tours Regulations 1992 for Lumle Holidays Ltd., and in the event of their insolvency, protection is provided for the following:
1. Non-flight packages commencing in and returning to the UK;
2. Non-flight packages commencing and returning to a country other than the UK; and
3. Flight inclusive packages that commence outside of the UK, which are sold to customers outside of the UK.
1, 2 and 3 provides for a refund in the event you have not yet travelled. 1 and 3 provides for repatriation. Please note that bookings made outside the UK are only protected by ABTOT when purchased directly with Lumle Holidays Ltd.